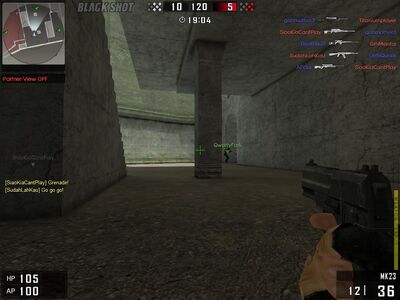 Description
Edit
Comissioned by US SOCOM,the high-tech MK23 features good power and recoil.
Statistics
Edit
Damage: 2.4
Fire Rate: 8.7
Weight: 1.4
Magazine: 12
Accuracy: 5.0
The MK23 is a sidearm which can help you finish off foes that are out of range of your knife while you are out of ammo.This pistol should not be used to kill enemies with full or 60%+ health as the MK23 will deplete its magazine without killing him.
Purchasing
Edit
Like the Basic Knife,the MK23 pistol is a default sidearm which means it cannot be purchased.